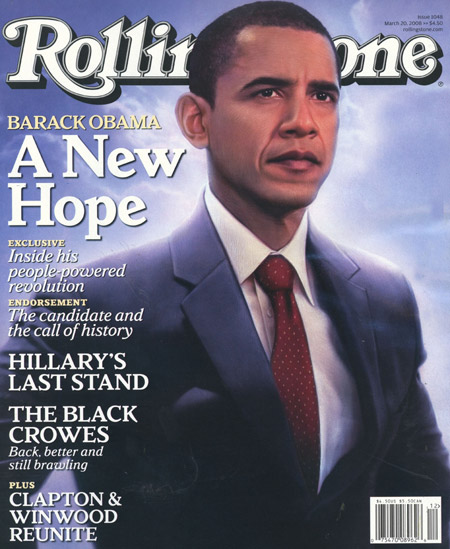 Politicians, like romantic partners, too often, change after the deal is sealed.
New information is convincing me that Obama, who is trying to sound moderate during the campaign, will, in fact, be America's first hard-leftist president.
"I chatted with a

...

University of Chicago professor who was a frequent lunch companion of Obama's. This professor said that Obama was as close to a full-out Marxist as anyone who has ever run for president of the United States. " 
This is not an isolated data point. Obama has had many significant relationships with people with hard-leftist backgrounds. And those relationships do matter because, as Winston Churchill, I believe, urged us: judge politicians not by what they say, but by what they do.  Too, it's axiomatic that we learn something about a person from who he associates with.

I'm not mainly talking about William Ayres here, with whom Obama seems to have had a limited relationship. I'm more worried that:
 The Obama campaign's official blogger is Sam Graham-Felson, who, for example, in 2006, wrote, in the magazine 

Socialist Viewpoint,

 an article supportive of the leftist French rioters. (Remember the pictures of rioters burning cars?)
Obama's and his family's mentor for two decades and, until the furor hit, a campaign advisor, was radical theologian Reverend Jeremiah Wright, who repeatedly gave anti-white, I hate-America sermons including the famous "God Damn America" sermon. (Just because this is old news doesn't make it invalid news.)

During his formative years, Obama was mentored by Communist party member 

Frank Marshall Davis. 
Obama co-founded and his wife was on the board of Public Allies, which despite its moderate-sounding mission statement, in practice appears to have been quite an anti-male, anti-white, anti-capitalist organization. 

A 2001 interview on WBEZ (NPR, Chicago), makes clearer his belief in redistributive "justice." 
The nonpartisan National Journal ranked Obama America's #1 most liberal senator.
In a recent speech, he said (I hope I got this quote precisely right. It certainly expresses its essence.) "McCain accuses me of socialism. I call it opportunity." He apparently no longer denies his socialist leanings.
All this scares me because I believe that--although no one can be sure--cautiously regulated capitalism is, long-term, the approach most likely to bring the most good to the most people, and ironically, that big government is, long-term, likely to lead to increased poverty and pain.
I fear that Obama's core beliefs are very different from his moderate-sounding campaign rhetoric. His voting record and long-term relationships suggest that he will dramatically increase domestic spending, usually insist on big-government rather than private-sector approaches (Note the summary of those in
Friday's 

Wall Street Journal

op-ed
), heavily regulate corporate America because he believes it is more corrupt than government, inflame minorities' and women's belief that they are treated unfairly relative to their merit, and through taxation and other redistributive "justice" mechanisms, spread wealth from those with the greatest potential to improve society to those with the least. 
Obama's chances of enacting such a hard-left agenda are boosted by the expected more-liberal Congress and a media ever more willing to be liberal activists rather than presenters of best-made arguments from both right and left.
I can only hope, against the odds, that Obama will have the integrity to govern as he promised--as a moderate whose policies will truly take into account the best ideas from across the political spectrum.
Your thoughts, dear readers?