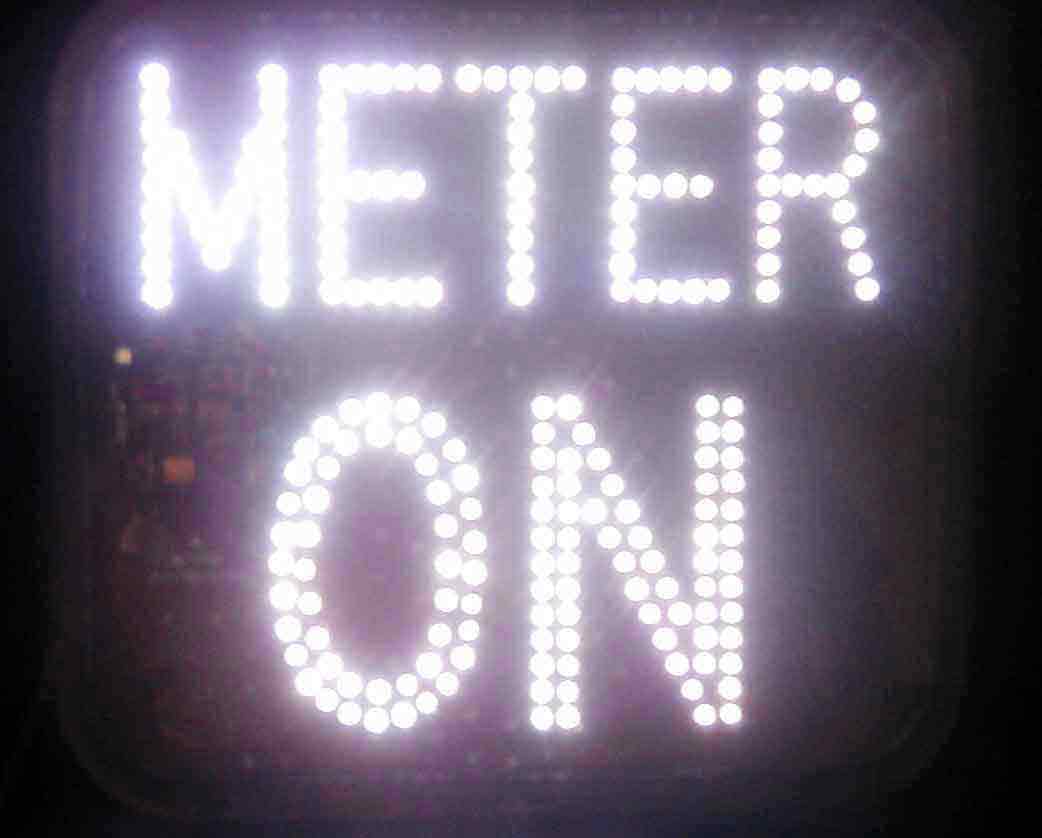 Many people believe that The Goal is happiness.
That trivializes life's meaning. You could fill your life with activities that make you happy: sex, favorite foods, movies, a Lexus, a beautiful house, hell, I'll even throw in a front-row seat at a Lady Gaga concert. Yet you would die leaving the world no better for your presence. And the extent to which you have left the world better is, in my view, the only valid criterion for assessing whether you've lived a worthwhile life.
It helps us live that life well-led if we use
The Meter:
-10
(selling crack to kids)
to +10 (
working to cure cancer
) every time we're deciding what to do next. We simply need ask ourselves, "What could I do that would score high on
The Meter?"
On my radio show Sunday, I discussed that approach to the life well-led with a leading public intellectual,
Richard Posner.
He raised objections:
It's too joyless.

I stipulated to that but argued, as above, that making the world better is more important than an individual's pleasure.

Most people don't want to deprioritize happiness,

even if, in the abstract, they believe that happiness should be subordinated to contribution. My response: the perfect is the enemy of the good. As with most philosophies and religious principles, they are ideals to aspire to. Because we are human, we will never achieve perfection but better for even a few additional people to strive toward an admirable benchmark than for them to live the life unexamined or in the service of less worthy goals.

Most people can't make enough of a difference

to make it worth sacrificing pleasure. I disagreed. Take, for example, an accounts-payable clerk deciding on Saturday whether to watch a football game or to pay the bills he couldn't finish paying on Friday. If he chooses to pay those bills, he ensures the recipients have their money to spend when they're supposed to have it. If instead, the clerk elects to watch the football game, the recipient suffers unfairly. So even in this example of a relatively impotent person, his selecting the activity that would score higher on

The Meter

makes a significant difference. Multiply that by the clerk's countless such decisions and by all the people who might choose to use

The Meter,

and the total benefit is large.


The lack of recreation would hurt their health

thereby, net, resulting in their doing less good for the world. In fact, working at what one does well is usually less stressful than are many recreational activities. For example, many sports game watchers' and video game players' blood pressure likely rise more than when they're doing pro-social work. Even a lauded activity such as taking care of one's child is often more stressful and less beneficial than more pro-social work. Fighting with children to clean their room or do their homework is more stressful and less likely to make less of a difference to the world (the research is getting ever clearer that parenting has far smaller impact than commonly believed) than to spend more time, for example, ensuring even that bills are paid, let alone if it's a cardiologist seeing patients on Saturday, a policymaker taking extra hours to optimize consumer-protection legislation, or a cancer researcher deciding to try another research avenue rather than to play Monopoly with his kids.
Let's say you accept my definition of the life well-led: spending as much of life as possible making the biggest difference possible. If so, key to accomplishing that is simply to keep
The
Meter
top-of-mind: Every time you're deciding how to spend the next chunk of time, ask yourself, "What would that score on
The Meter?
"
Dear readers, I welcome your comments.