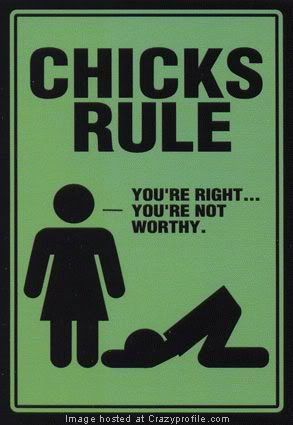 I have written much on the terribly unfair--relative to their merit-- treatment of white men and boys.
Just one example: the longevity gap between men and women has increased from just one year in 1920 to 5.2 years now. Yet 95+% of the gender-specific medical research over the last 60 years has been on women's health. There's a federal agency and 39 state agencies on women's health, none on men's.
Perhaps even more frightening are the distortions on race and gender issues. For example, the media and
even the president
continue to promulgate the misleading statistic that women earn 77 cents on the dollar, when there is solid evidence, for example,
THIS
, that for the same quantity and quality of work, women earn--depending on the study--only slightly less or slightly more than men. And that when women earn less, while there of course are a few Neanderthal sexists out there, the main reason is not prejudice but the choices women make. For example, see
THIS
National Academy of Sciences study about why women scientists are "underrepresented."
An easy way to access some of my writings on race and gender is to click on "men's issues" and "race" in the label cloud on the right side of this blog.
The unfairnesses to men and boys are terrible not just for them but for society. My most deeply held belief is that meritocracy is more likely than egalitarianism to yield the greatest long-term good.
But we must know which battles are worth fighting lest we squander the precious little time we are given. As the Serenity Prayer wisely says, "Grant me the serenity to accept the things I cannot change, the courage to change the things I can, and the wisdom to know the difference."
Alas, after fighting this fight for two decades now, I'm forced to conclude that the net impact of my efforts to bring merit-based fairness to men and boys has been negative. I have written perhaps 100 articles, op-eds, letters to the editor, and a book,
The Silenced Majority,
submitting each to 10 or more media outlets and they're almost always rejected.
HERE
is one reject that particularly disappointed me. Perhaps their being rejected is simply because my work is inferior, although somehow when I write about politically correct matters, my work is routinely published. I'll leave you to judge my work's quality, but certainly my long-sustained efforts seem not to have helped the situation at all. Indeed, white men and boys are, net, treated more unfairly than when I began writing and speaking on the topic. The main effect of my efforts seems to be damage to my career.
So I've concluded, subject to revision, that this is the wrong era to write honestly about race and gender. It seems that today,
we can hear only that women and minorities are victims or heroes. And in my judgment, that is unlikely to change for the foreseeable future.
So if you notice that my future writings discuss such issues less or not at all, that's why.