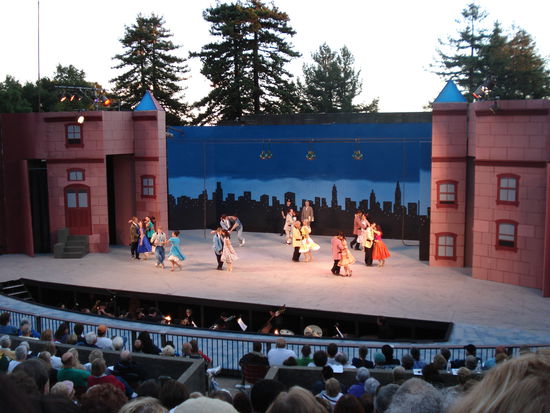 I watched my client and now friend Jeffrie Givens sing at a student recital. Her voice was lovely but throughout the performance, she stood still, arms at her sides.


I suggested that at the next recital, "You sing Queen Latifah's supersexy song from Chicago, When You're Good to Mama, Mama'll Be Good to You. And your job is to be a performer, not just a singer. To learn the difference, watch YouTube videos of singers who really perform--for example, Bette Midler, Gladys Knight, Queen Latifah. Your job is to perform as big as they do."


The next time I saw her sing, she had made a total transformation: she was as animated and entertaining as Gladys Knight is.


Next, I said, "Now, you're going to try out for a role in a musical at the Woodminster Amphitheatre." It's a 1500-seat venue that hosts semi-professional musical plays. She sang that song at her audition, and lo and behold, although she's never taken an acting course in her life, never auditioned for anything in her life, she was cast in
Brigadoon
.


Next week, she auditions for a major part in
Rent
.


The embedded lessons about change:
1. Change is often best facilitated by demonstrating models of the desired change.
2. It can more effective to try for an instant total transformation than incremental change.
3. Change is more likely when someone is pushing you, believing in you.

4. Create high-stakes motivation to change. In this case, her first motivation was to do much better in front of the recital audience. The next motivator was to get to be in a high-quality production of a play in a huge venue.