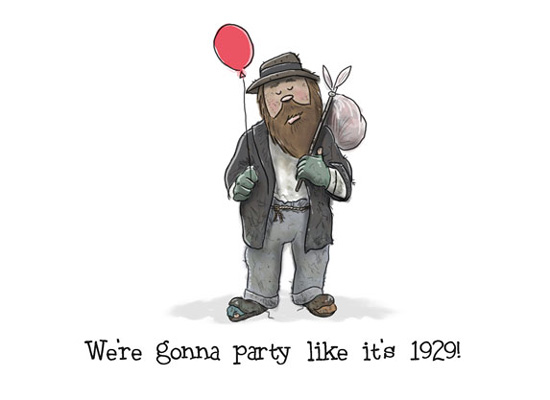 This is excerpted from a report by the
Trends Research Institute

.
The financial fields replete with sprouting "green shoots" should be viewed with suspicion, if not alarm, warns Gerald Celente, The Trends Research Institute Director. "They are not a mirage, but they are ephemeral."



Field Marshall Ben Bernanke and his Green Shoot Brigade have fertilized the economic landscape with trillions of sweat equity dollars extorted from today's public and the public of generations to come. Regardless of how depleted the land, heavy doses of dollars spread so thickly over the financial and government territories, will force "green shoots" to grow. But the fundamentals of the economy remain unsound. They will not be corrected by forced fertilizing barren acreage....



"Green shoots' may sprout," said Celente, "but they will not flower. Green shoots can only be brought to harvest through real productivity. Pumping gigantic sums of money into too-big-to-fail financial institutions to jump-start the lending/borrowing cycle is to perpetuate a failed economic model. (See "The Greatest Depression," Trends Journal, Winter 2009.)"...



The lesson to be learned from the financial crisis that began in the summer of 2007, is that nothing succeeds like failure. The greater their failure, the bolder they become. The more they lose, the more they take. The greater the chaos, the more control they exact. The bigger they fail, the harder we fall....

No act is too unthinkable or measure too draconian for the Washington-Wall Street Mob to concoct in order to maintain power, make money and cover their losses...

The green shoots will wither and conditions will deteriorate. Those who are prepared for the worst will not have been taken by surprise.