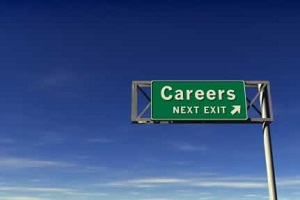 People often ask me how, on my radio shows, I help people find a career in three minutes. Here's an approach I often use:
1. Take 30 seconds to tell me what makes you different than most people?
2. What career fits your answers to that question? (Need ideas? Scan the careers in the
Occupational Outlook Handbook
or the 500 often more under-the-radar careers in my
book, Cool Careers for Dummies.)


3.
What does that career score on

The
Meter
: 0 means you hate it. 10 means you love it?
4. What keeps that from being a 10?"
5. Repeat steps 3 and 4 until one or more careers score a 9 or 10.
Of course, you shouldn't make your final career choice in three minutes:
Learn more about the career(s) scoring 9 or 10 in the

Occupational Outlook Handbook

and/or

Cool Careers for Dummies

. Or google the name of that career and the word "careers." for example, "electrician careers."
If the career still sounds interesting, speak with or, better, visit a few (not one) people who work in that career to get a better sense of what it's like.
If a career still scores a 9 or 10, congratulations. You've found what will likely be a well-suited career.