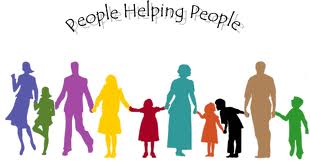 Update, 4/27/14: I received a total of one application for the money.
I'm wondering whether my charitable donations might do more good if given to worthy individuals than to nonprofits.
Like most people, I've donated to nonprofits not individuals so I could get the tax deduction.
But I'm wondering if that's letting the tail wag the dog.
So I'm trying this experiment: If you or someone you care about could benefit from my giving the person between $100 and $500, I invite that person to write me a note explaining why he or she thinks significant good would accrue from it.
I prefer to fund something that has a ripple effect, something that could indirectly benefit more than just that person.

Here are three examples:
A recent immigrant is a good scientist but speaks very poor English and so is having a tough time finding a job. He or she could benefit from an English-language tutor or software. If he couldn't financially afford that, I'd feel that helping to fund it would be a good use of my money.

A child from a low-income family is intellectually gifted but attends a school that insufficiently meets his or her needs. I'd consider helping fund the child to attend a week-long summer day program or camp for high-ability kids.

A person has an idea for a website that would match mentors with proteges. But he or she doesn't have even a modest amount of money to spare. I could see contributing to that website's development.
For this experiment, my goal is to fund three people.
My preference is that applicants write their note as a comment on this blog post so others can perhaps be inspired by it or even donate to that person. But the person can email me at mnemko@comcast.net.
I also would like to experiment with a challenge prize. I will give $500 to the first person or group to get a hospital serving a low-income community to make parenting videos available in hospital rooms with moms that have just given birth, for example, on the TV in the room. The videos could have been created by someone else but the award, of course, would be given
only
if the hospital implemented this because of that person or group's efforts.